The International Business Forum holds its second Webinar
August 28, 2020
Via the Zoom app, the International Business Forum is holding its second Webinar
The International Business Forum (IBF) started to hold a series of an online webinars that keep pace the fluctuations and developments of the global economy in order to meet the needs of the world of business.

The second IBF Talks webinar, with the title: "Logistics: Challenges and Opportunities in the Post COVID-19 World" was held on Friday, August 28. The panelists of the Webinar that was moderated by the Founding President of MÜSİAD and President of IBF Mr. Erol Yarar, and Mr. Fatih cığal, Senior Vice President of Cargo Marketing at Turkish Airlines, Mr. Ahmet Yayman; Chairman of new ways and approaches in logistics committee of Musiad, Mr. Jamal Al-Rifai; Vice President of Al-Rakhah Association (Jordan), and Engineer Muhammad Alami (Malaysia), Former Chairman of Asean Shippers council were participate as speakers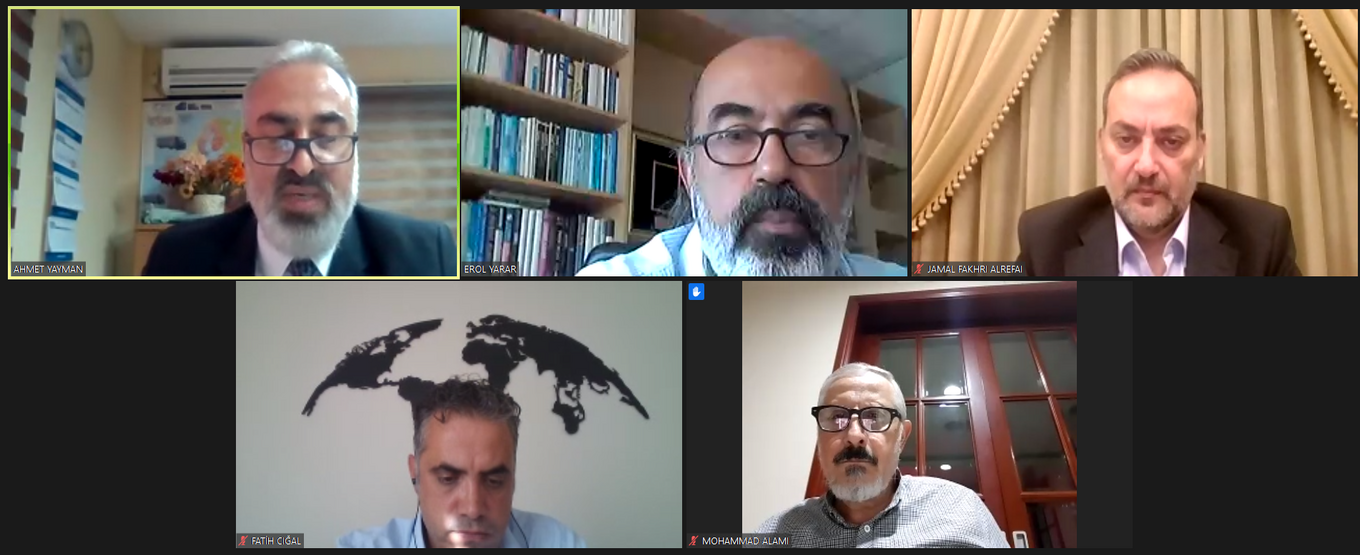 During the Webinar, each panelist had a period of time that he gave very important information about the field they focus of Logistics.
The beginning was with Mr. Yayman who pointed out the importance of the logistics sector at the present time, especially after the Corona crisis, and explained how the sector works among countries.
Mr. Jamal Al-Rifai presented the idea of ​​not relying on a single country like China for example, and the necessity of creating more than one pivotal country, and talked about the fact that the Turkish Republic has proven that its logistical services have sufficient capacity to deal with such a current crisis.
Mr. Fatih, in turn, gave a detailed presentation of the shipping protocol on Turkish Airlines, which began its career at 1993, and explained in numbers and years the extent which affected by the current recession imposed by Covid 19 on the sector.
Mr. Mohamed Alami presented a thesis to avoid the recent recession due to the current circumstances.
Mr. Erol Yarar concluded the seminar by directing some questions to the speakers, with the aim of creating a live interaction, enhancing communication between them, and touching upon points that they may not have addressed during the conversation.

When asked, the Vice President of the International Business Forum, Mr. Gazi Mısırlı, indicated the large amount of positive reactions that the forum received from its members and followers after the webinar was held, and he explained that more than 264 viewers joined the Webinar, and he said announced that they are determined to hold a new webinar at the end of each month with different topics and titles that meet all the aspirations of businessmen. He also invited all businessmen to join the next webinar that will be held on 25 September, explaining the importance of Keeping businessmen abreast of the latest developments occurring in the business world.

It is noteworthy that the Webinar was held in both Arabic and Turkish in a step aimed at gathering ideas, trends and experiences from all cultural backgrounds, in addition to supporting the possibility of including the largest possible number of businessmen from Turkey and Arab countries and enhancing communication between them.