MÜSİAD
Established by five businessmen and industrialists in 1990, MÜSİAD is a strong "non-governmental organization," representing 60,000 enterprises with over 11,000 members in Turkey and abroad.

BOSNA BANK INTERNATIONAL
Bosna Bank International (BBI) is began operations on 19th October 2000 in its Sarajevo headquarters. BBI is the first bank to operate in accordance with Islamic finance principles in Southeast Europe. PAKISTAN BUSINESS FORUM
The Pakistan Business Forum (PBF) established in 1992 andhas its head office in the city of Karachi, Pakistan.
NAMAA TUNISIA
NAMAA is a non-profit organization, which founded by Tunisian businessmen in March 2011. PALESTINIAN LEBANESE BUSINESS FORUM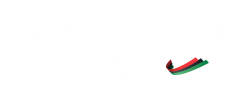 PALESTINIAN JORDANIAN BUSINESS FORUM