MÜSİAD
Established by five businessmen and industrialists in 1990, MÜSİAD is a strong "non-governmental organization," representing 60,000 enterprises with over 11,000 members in Turkey and abroad. It employs approximately 1.6 million employees and serves with 87 domestic and 224 international contact points in 94 countries in total. Its members' issues, opinions and proposals are communicated to public institutions and organizations.

BOSNA BANK INTERNATIONAL
Bosna Bank International (BBI) d.d. Sarajevo offers several types of financial services to retail and corporate clients. Its business is based on ethical principles, partnership and justice. The bank prides itself on reliability and top-quality service for clients. BBI is the first bank, both in BiH and Southeast Europe, to operate in accordance with Islamic finance principles. It began operations on 19th October 2000 in its Sarajevo headquarters. It is focused on the development of Bosnia and Herzegovina and invests all profits in the country. PAKISTAN BUSINESS FORUM
The Pakistan Business Forum (PBF) established in 1992 andhas its head office in the city of Karachi, Pakistan. A number of concernedcitizens and businessmen its entity and are whole-heartedly dedicated to the encouragementof ethical and Islamic values in all walks of Life. PBF is a non governmental organization (NGO) and has sinceflourished over the years, with branches an all over the major cities of Pakistan. It is also affiliated with International Business Forum (IBF) headquartered in Istanbul, Turkey.
NAMAA TUNISIA
NAMAA is a non-profit organization, which founded by Tunisian businessmen in March 2011. Aware of the importance of the economic development to promote the Company, NAMAA has set a goal to develop and promote a sense of economic entrepreneurship through a variety of programs and activities. International Business Forum's (IBF) North African partner NAMAA is representing over 1,000 members in 54 African country. PALESTINIAN LEBANESE BUSINESS FORUM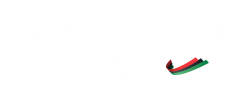 PALESTINIAN JORDANIAN BUSINESS FORUM