300 BUSINESSMEN PARTICIPATED IN GAZIANTEP COMMERCIAL MEETING
JANUARY 15, 2020
With the participation of 300 businessmen, IBF had performed the "8th MÜSİAD Members and Arab Businessmen Commercial Meeting – Gaziantep" hosted by MÜSİAD Gaziantep.
Mayoress of the Gaziantep Metropolitan Municipality Ms. Fatma Şahin, the founding President of MÜSİAD and President of IBF Mr. Erol Yarar, President of MÜSİAD Gaziantep Mr. Mehmet Çelenk as well as approximately 300 businessmen participated in the meeting.
"In our culture the most honoured of us is the most righteous" said Şahin. She also stated that "The giving hand is better than the one that takes, we are making a lot of effort to take care of all the needs of our guests."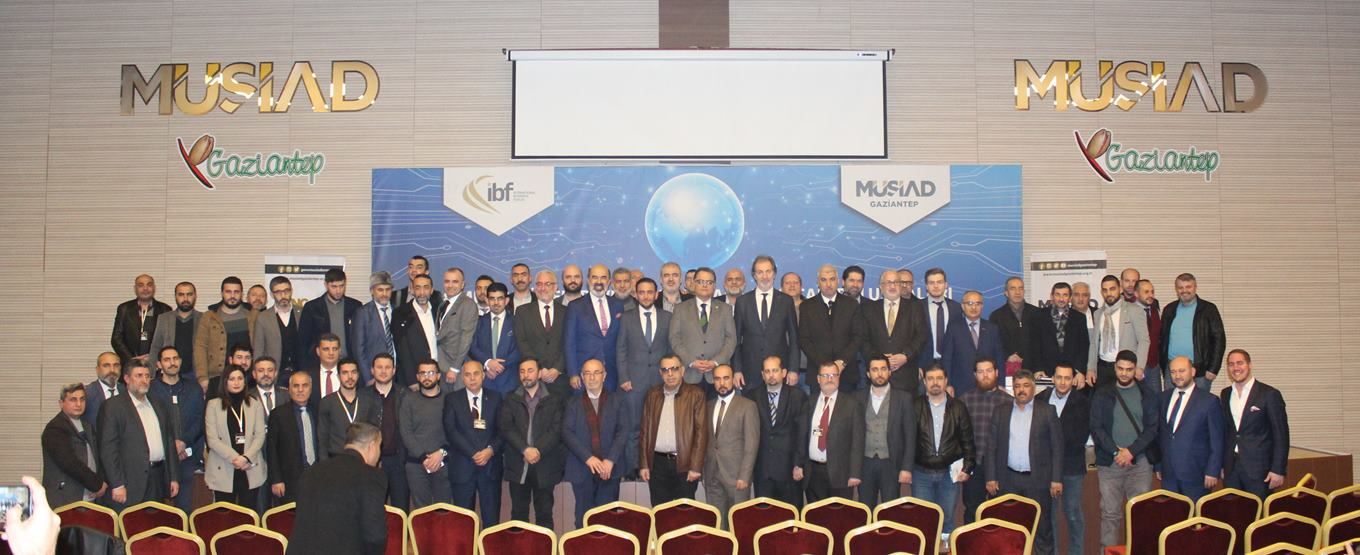 "We have been through a lot together due to the war in Syria and Iraq" Said Çelenk. "We can finally see the light, we opened our doors to our Syrian and Iraqi brothers, now its time to grow together." continued Mr. Çelenk.
On the other hand, Mr. Erol Yarar mentioned about the lack of a corporate cooperation within the Islamic World. "We are trying to fill this need by organising annual meetings in cities where there is a remarkable number of Arab businessmen. The purpose of those meetings is to introduce to the Arab businessmen our MÜSİAD members and create opportunities for new business deals between them. Thus, we are inviting all our guest to the 2nd IBF Turk-Arab Business Summit that will be held on 14th of March, 2020." said Mr. Yarar.
During the organization, new investment projects were presented and B2B meetings were held between the businessmen.
MÜSİAD Expo Fair, that will be organized on 18-21 November 2020 was also promoted during the 8th MÜSİAD Members and Arab Businessmen Summit – Gaziantep".