IBF Talks 9 | Europe: New Opportunities on the Old Continent and the European Green Deal
June 1, 2021
The economy is the backbone of every country in the world, and the most economically powerful country is the owner of money, influence and power. As we know, the European economy includes about 748 million people in 50 countries, so what is the state of the European economy? How has the Corona pandemic affected that economy? What is the (European Green Deal)? How will it affect all commercial transactions with the Federation?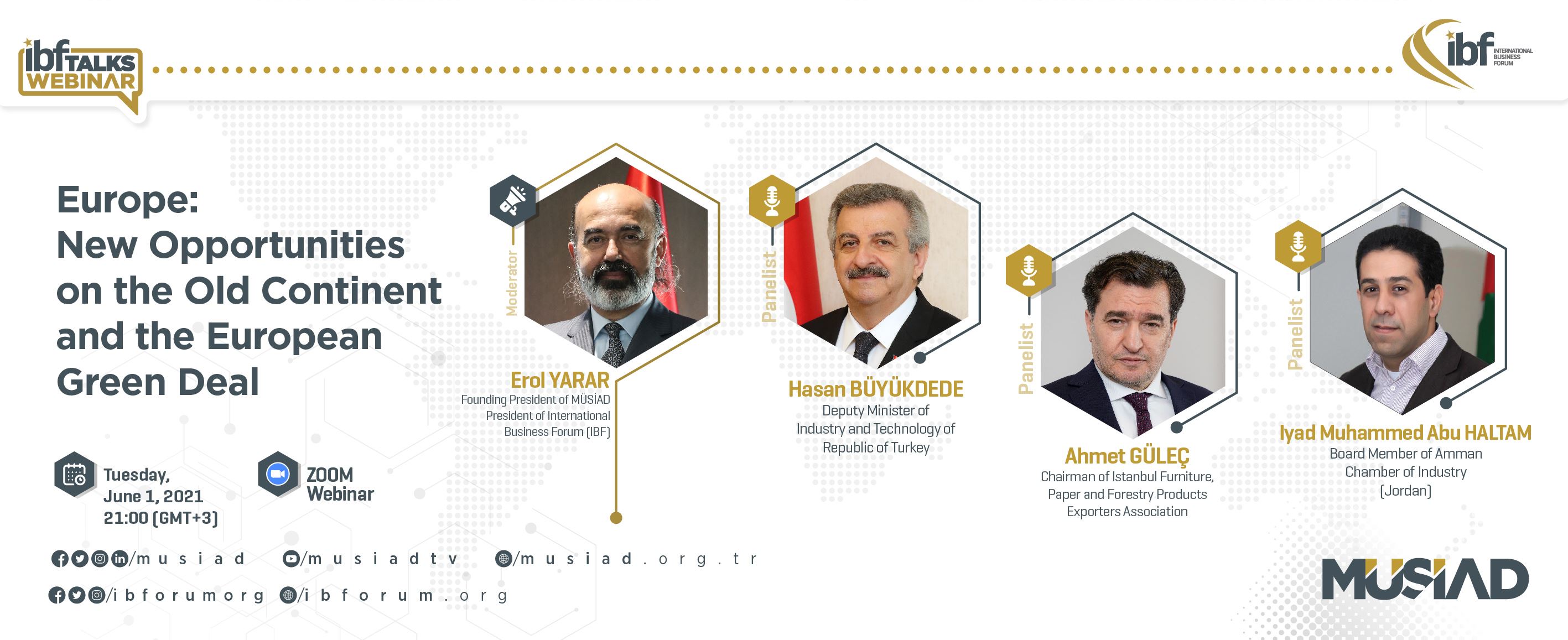 All of these questions were answered during the International Business Forum webinar that was held on June 1, 2021. The webinar was moderated by Mr. Erol Yarar, Founding President of MÜSİAD and President of International Business Forum (IBF). The guest speakers were from Turkey, Mr. Hasan Büyükdede; Deputy Minister of Industry and Technology of Republic of Turkey, Mr. Ahmet Güliç; the Chairman of Istanbul Furniture, Paper and Forestry Products Exporters Association, and from Jordan, Dr. Iyad Abu Haltam; the Board Member of Amman Chamber of Industry.
The webinar lasted for two hours, in which the speakers engaged the dialogue parties, and each of them gave his view and experience in trade and investment in Europe, and clarified the most important sectors that they encourage businessmen to work and invest in.
It is noteworthy that the symposium was held in Arabic and Turkish, on the Zoom application, in addition to a live broadcast on the MÜSİAD channel on YouTube.