MoU AGREEMENT SIGNED BETWEEN IBF AND BOSNA BANK INTERNATIONAL
FEBRUARY 6, 2019
A MoU Agreement has been signed between International Business Forum and Bosna Bank International.
International Business Forum (IBF), held each year since 1995 under the leadership of MÜSİAD, is a platform bringing together different participants from the countries of the Muslim World and developing projects in order to improve the communication and cooperation between the member countries and solve current economic problems with distinct approaches.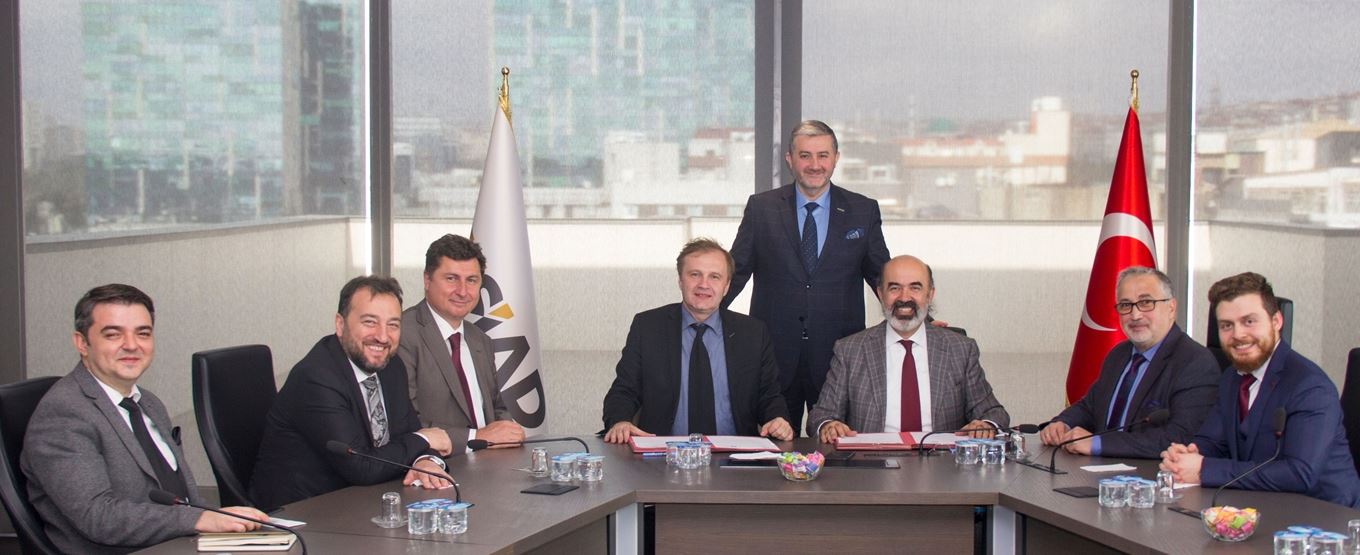 IBF congresses held each year aim to form a mutual ground in the Islamic World for the implementation of the emerging ideas.
In this context, Amer Bukvic, CEO of Bosna Bank International (BBI), and Salih Purisevic, the Secretary General of BBI visited the head office of MÜSİAD before the 23rd of International Business Forum (IBF) to be held in Sarajevo in October, 2019. During the visit, hosted by the President of IBF Erol Yarar, Vice President of IBF Gazi Mısırlı, and Member of the Board of MÜSİAD Burak Benşin, a Memorandum of Understanding has been signed as a gesture of mutual good faith between IBF and BBI.
In the scope of the agreement that will be in effect for the following 3 years, a promise of cooperation has been made for various topics including visits to be paid in different timeframes and supporting each other's activities to be organized in the future.